Christian Convert From Iraq Receives Gift of Christmas
Details

Published: Friday, 26 December 2014 21:04
Written by Sarah Womer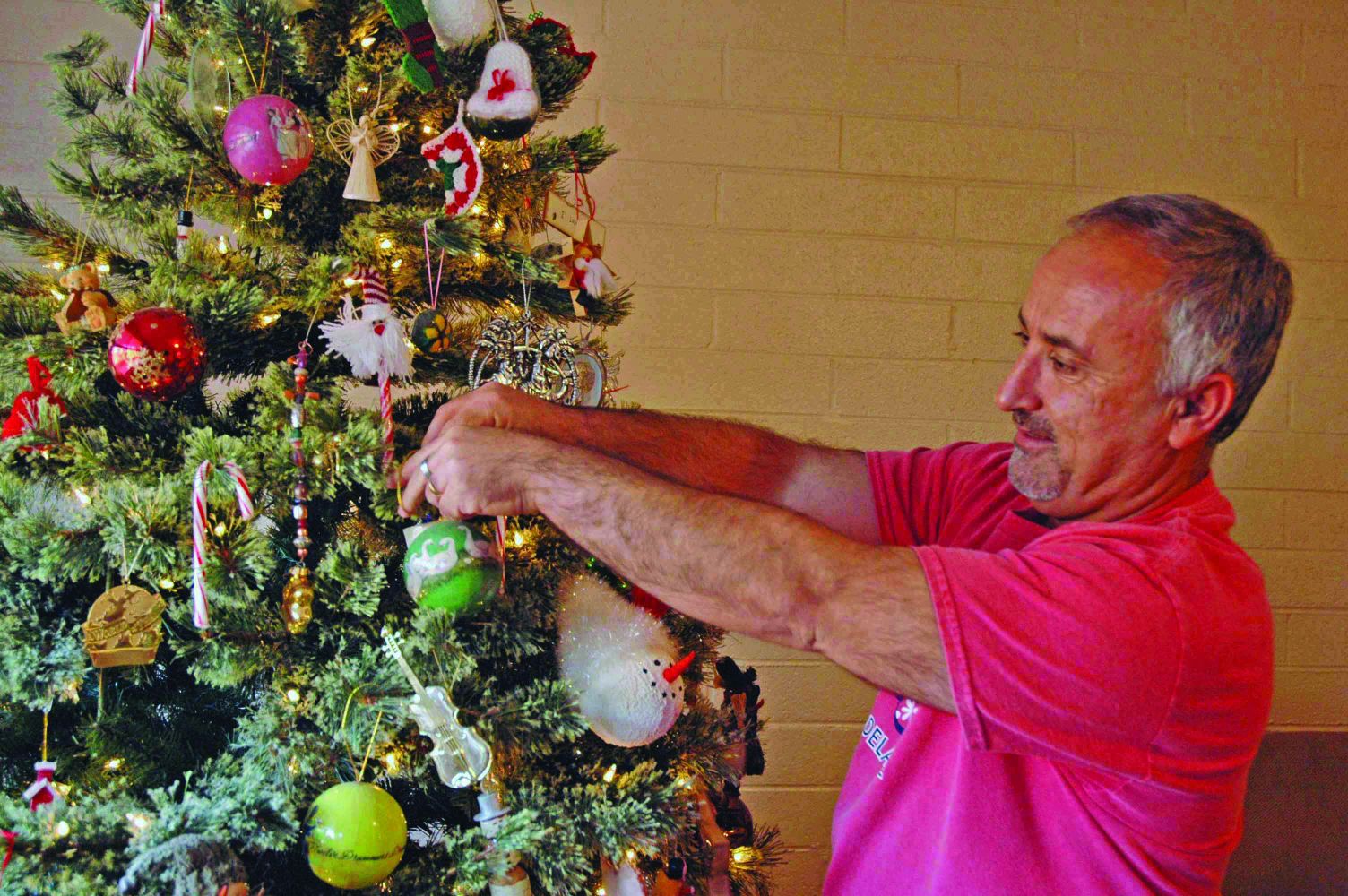 A number of people living in Iraq now know a little bit more about the "real meaning of Christmas" thanks to a Kurdish man who used his job as a photojournalist to spread the message of Christianity – even though it could have cost him his life. Born and raised in northern Iraq to a Muslim family, Saber Christian first began his career in print journalism in 1995. It wasn't until 2004 that he became a Christian and later used his position at the newspaper to publish an informational story about his faith that ran alongside his photo.
In reaction to the story and other opportunities he took to evangelize to those around him, a number of threats were made on his life, and on multiple occasions his home and car were vandalized.
"The head of the mosque there would say to people, 'Go kill Saber because he's a Christian,'" said his wife DeeDee Baumgarner, a longtime Yuma teacher and coach. "But instead people would go find him and say, 'Saber, give me a Bible.' It was good advertising for Christianity."
DeeDee had been living in Iraq for a few years working as an English teacher before she and Saber were married in 2011. They met through a Bible study where Saber was teaching people how to tell Bible stories in the Kurdish language.
Now they are living in Yuma and celebrating their first Christmas together in the U.S.
Shortly after marrying "an American woman," Saber was asked to do another newspaper story in Iraq about Christmas and how it is celebrated in the U.S. That story also led to a number of angry readers who were upset that he had printed what Christmas meant from a Biblical perspective. DeeDee explained that in Iraq, Christmas is celebrated on Dec. 31 by shooting off fireworks and exchanging gifts — but for most, it was just "a normal day at the bazaar."
Known by many as a Christian due to the last name that he went by, his outgoing nature and his willingness to talk to anyone he met about his beliefs, it was not uncommon for those working at the local bazaar to refuse to even speak to Saber let alone sell him anything. DeeDee described the bazaar as a place where people go almost daily to buy fresh food and any supplies they might need for the day.
The persecution continued when one winter night Saber was thrown out of a taxi cab when the driver learned of his faith. When telling the story in an interview with the Yuma Sun, he smiled and said, "It was rainy and cold, but I'm happy. No problem, because I'm (a) Christian."
With the recent downturn in Iraq's economy, many people were no longer willing to pay to take English classes from DeeDee's adult language institute that she ran in the evenings. She also worked as a principal and teacher at an elementary school during the day, but that was on a volunteer, unpaid basis. As a journalist, Saber was only being paid $10 per story and about $5 per photo that he took for the newspaper.
"So that couldn't really support our family," she said.
Saber said that his job was increasingly becoming more and more dangerous as well with the government trying to control what was being printed. It was also feared that the government was having journalists killed for not writing what they were told to write. An example of this was when he was approached by two "secret police officers" during an assignment who were trying to control what he photographed and what he reported on.
It wasn't until a few months ago, however, when the terror group known as the Islamic State, or ISIS, began pushing to take control of much of northern Iraq that Saber and DeeDee decided to move to the United States for the time being. DeeDee was already in the U.S. visiting family and friends when conditions in Iraq began to take a turn for the worse, and she sent word to Saber for him to come and join her.
"We had been working on getting an immigrant visa for Saber, and when it came in, then there was the issue of getting a plane ticket out of the country."
Saber said he was thankful for the work of the U.S. military who took control and opened the airports in the area back up to allow people to fly out of the country. He noted that he couldn't drive to neighboring countries like Turkey or Jordan because ISIS had occupied them as well.
"He flew out right after they had shot that jetliner down in the Ukraine," said DeeDee. "So his plane, they told him, was going to go really high and above, because ISIS was threatening to shoot planes out of the sky. He said it was definitely a white-knuckle ride."
It's now been about four months since Saber moved to the U.S., and he said the first word that comes to mind when describing the country is "freedom."
Vastly different than what he's used to, he said that he enjoys being able to have the freedom to do things like just hop on his bike and ride around the neighborhood or take his dog on a walk.
"He really likes the people in the states," DeeDee added. "Everyone is really friendly and really nice to him, and no one cares that he's a Christian."
Now when he goes to the store, he noted that people actually ask how they can help him, unlike his experiences at the bazaar back home when they yelled at him multiple times and asked him to leave.
She said that he's really embraced the U.S. culture with open arms upon his arrival, jumping in headfirst to experience a myriad of "firsts," like touring Washington D.C., visiting Disneyland, and passing the Arizona driver's test so he could get his license. DeeDee shared that he passed the test that she translated into Kurdish for him, as he is still in the process of learning English, just in time to help her make the long drive from Yuma to Minnesota to visit her family over the holidays.
DeeDee now works as a teacher at Kofa High School, and Saber is currently working to complete a book he's written entitled "Pain and Tragedy in my Country." The book is all about Iraq and the effects that various wars have had on its people.
"He's writing a book right now and in all my spare time, of course, I'm going to translate it into English," said DeeDee with a laugh.
_______________________________________
Yuma Sun